Maurice Phillips
I provide excellence in all my endeavors and have earned a reputation for integrity, initiative, and a results-driven work ethic. I strongly believe that only results matter.
+01 212 399 0664
www.mauricephillips.me
New York City
Download Résumé as PDF
HUMAN RESOURCES COORDINATOR
I carry out the HR administrative duties including maintaining employee files and updating HR documents. I participate in HR projects and cross-functional teams to solve business challenges. I support the recruitment and onboarding process via sourcing and interviewing candidates, running background checks, and issuing employment contracts. I create, post, and remove job ads on job board sites as needed. I facilitate the performance review process.
CUSTOMER SERVICE MANAGER & PROPERTY MANAGER
Managed advertising, inquiries, and reservations for vacation rental properties in Mexico as well as remote properties located in the United States, and Canada. Handled communication between owners and tenants, check-ins, check-outs, and property inspections. Maintained housekeeping, maintenance, and airport transfer vendor schedules. Navigated through business and tax laws across international subsidiaries. Managed the customer service department for various e-commerce sites. Gained international experience working abroad in a diverse multinational business.
DIRECTOR OF HUMAN RESOURCES
Accountable for recruitment, onboarding, employee engagement, discipline, retention, record keeping, compliance, and compensation for more than 120 courier drivers, and clerical staff. Responsible for leading and implementing employment and labor relation strategies.
This journey with Schlep & Fetch was quite incredible, from such a modest start up to the largest delivery service of its kind in LA. We all did great work and can be very proud. I know I speak for Holiday too when I say we were so incredibly fortunate to have you along on that journey with us. You were so often the rock that made us feel like we could pull it off. I am forever grateful for your contribution. You are a great person, smart, and hard working.
REAL ESTATE AGENT
Contacted property owners and advertised services to solicit property listings. Coordinated property closings and oversaw the signing of documents and disbursement of trust funds. Was often in the top 10% for number of transactions in the SoCal Regional MLS. Prepared documents such as representation contracts, purchase agreements, and leases. Coordinated maintenance emergency repairs and damage control efforts. Successfully mediated tenant and landlord disputes. Provided strong rental agreements that protected our landlords from litigation.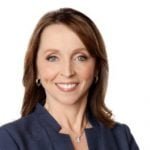 I worked with Maurice when I was considering renting in Laguna Beach. Maurice has a great deal of knowledge about the LB market. He is very personable and took the time to listen to what I was looking for which is very refreshing. He is also very patient as I had a hard time deciding where I wanted to live, but he never made me feel pressured. I did not end up renting a place in Laguna Beach, but I would highly recommend Maurice to anyone looking to rent or buy a home in Laguna Beach.
Notable Clients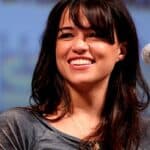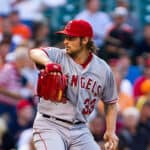 REGIONAL SALES MANAGER
Implemented and led a team of independent contractors increasing company revenue by more than double. Responsible for shifting the company's main source of income from fortune 500 national brand promotions to advertising sales. Expanded sales tools by constantly revisiting and renewing techniques. Gained experience in book publishing, search engine optimization, managerial, human resource skills, and customer relation techniques. Interviewed, hired, trained, mentored, coached, and evaluated the performance of my 25-person sales team.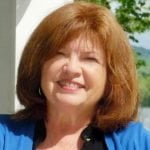 Moe was always enthusiastic about any new duties and interested in contributing in every way possible. He launched several new projects and completed them successfully. As well, he was in charge of sales and did a fine job, thoroughly educating himself on every aspect of benefits. Honest and ethical in every way.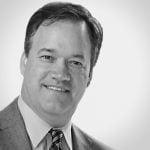 Great work ethic! Maurice showed us great initiative and a willingness to think outside the box to get leads and sales. His role as a trainer for other sales team members was invaluable to the growth of the company. Helped develop a training system that we currently use to manage field sales agents.
SELF ENRICHMENT
Continuously reviews trade journals, takes online courses, studies colleagues successes, and researches online to remain knowledgeable.
TECHNOLOGIES
Sales Force, WordPress, Photoshop, Windows, Mac, Excel
TOOLS
Critical Thinking, Flexibility, Communication, Teamwork, Organized, Emotionally Intelligent, Responsible, Customer Experience, Disciplined, Humble
ACTIVITIES & INTERESTS
Travel, Food, Stationary Cycling
Additional references available upon request.